Nowadays, what's better than using a drone to capture amazing cinematic shots. Also, if you are a little short on money, it's alright the DJI Mini SE drone is a great option to go with. Unlike the typical units, the DJI drone doesn't cost that much. And, besides that, it supports impressive features in its construction.
DJI Mini SE Complete Review
This article will thoroughly discuss the DJI Mini SE drone specifications. After researching religiously, we came up with this option. So, without wasting any more time, let's get into it.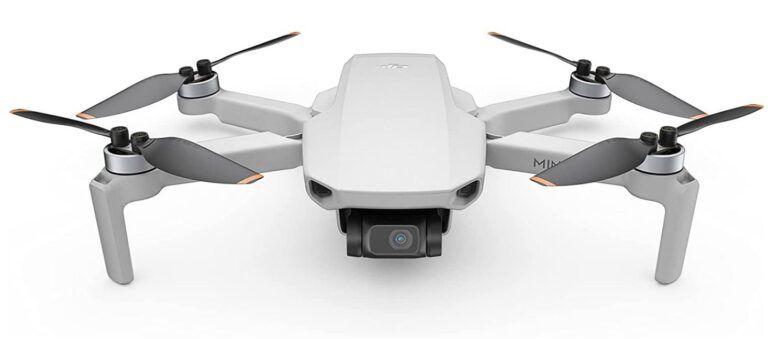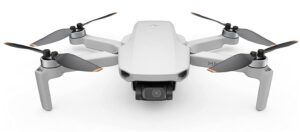 Get It From Amazon Here
Here's the review of the DJI Mini SE.
Features:
Ultra-lightweight
Smart portable design
Supports 3-axis motorized gimbal
Built-in creator templates
2.7K Camera:
To capture clear shots, the availability of a good camera is super necessary. Therefore, make sure the camera films according to your requirements, if not you are just wasting your money. Although the DJI camera has a slimmer profile, it features a 2.7k camera. With that, you can capture 12MP aerial shots. And, if you record content, the 2.7k recording will deliver you great clarity.
Moreover, a 3-axis gimbal is also built-in in the frame to ensure the camera sustains stability. This spec will also greatly assist you in taking clear 360-angle shots. So, the overall performance of the DJI Mini SE camera is outstanding and worth every single buck you are investing in.
Don't forget to check out the Miracle of DJI Mavic Mini.
Design:
Unlike the other gigantic drones, you don't have to frustrate yourself with the DJI Mini SE. The DJI drone only weighs less than 249 grams. So, in reality, it will be as light as your smartphone. So, if you are a creator who is always on the move, the DJI drone is best for you then.
Also, the drone can resist the air pressure of 29-38 kph. On top of that, the DJI drone can reach a maximum altitude of 4,000 meters. This feature is excellent if you want to record over an alpine forest or other such places. Besides that, the flight time of the DJI Mini SE drone is 30 minutes. So, it's enough to capture the shots quickly.
If you are a beginner in the drone industry, a few cinematic shots are pretty difficult to perform. However, there's no need to worry. Just apply a mere touch, and the DJI drone will get the job done for you. There are several creator templates built-in the DJI drone.
In this regard, the QuickShots modes include recording functions like Dronie, Circle, Helix, and Rocket. To set this mode in motion, execute the preset action while recording. However, before you begin, ensure you have the license for the drone in your area too.
Also, if you are looking for a drone to capture more professional shots, then instead of relying on the templates, consider checking out the DJI Phantom 4 Pro V2.0 in 2021.
Application:
Although the remote control will operate most of your tasks, you can make your experience more effortless with the DJI Mini SE application. From the App, you can access creator modes and make your content a hit on social media. In addition, if you have zero editing experience, the App will aid you greatly in that regard.
These things make the drone an excellent option for flying.
Frequently Asked Questions:
What other things are included in the DJI Mini SE package?
The DJI Mini SE drone comes with an intelligent flight battery. Along with that, a two-way charging hub and propeller pair are included in the package. So, you don't have to invest more in buying other accessories.
Does the DJI Mini SE drone support internal storage?
No, there's no internal storage in the DJI Mini SE drone. Therefore, you start shooting to make sure there's a memory card available in the unit.
Final Thoughts:
Drones come in multiple different variants and sizes. Keeping track of that, the prices of drones differ significantly according to that. However, if you are looking for a budget-friendly option, the DJI Mini SE drone is an excellent option. The mini drone can take crystal-clear shots, and flying the drone is amazingly smooth. Moreover, you can access templates and several other options from the DJI App.
Also, if you want to explore more drones, we have another option for you. So, must check out the DJI Spark review.