To introduce Dji Phantom 4 Pro V2.0, it is a new addition of Phantom 4 Pro. The lovers of the Phantom series who wait for the new launch with advanced features have this good news of the professional creation of the Dji Phantom 4 Pro V2.0.
Review of an iconic model: DJI Phantom 4 Pro V2.0
With the strongest performance, this drone stands out alone with its advanced qualities. It is designed on the layout of Phantom 4 Pro but with some variations which are loud enough that instead of spending money on the previous model, it is recommended to go for Phantom 4 Pro V2.0.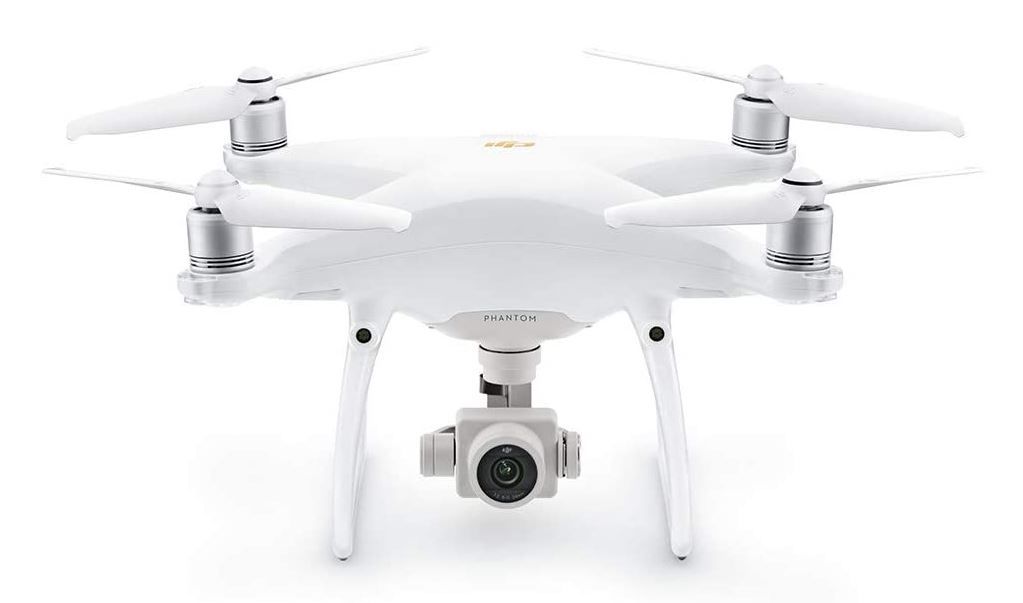 Buy: DJI Phantom 4 Pro V2.0 at $1599.00
A quick view of up-gradation
It is declared and observed that there are three elaborative additions in this series. Firstly, the propeller system is upgraded from the scratch and this quad makes the fly productive, smoother, and safer. Secondly, there is an improvement in ESC (electronic speed control); it is developed with the sinusoidal driven ESC which was previously square wave pulse, thus lessening down its sound and making it a little calmer during fly. The third prominent change is in its connection topology between the remote control of the Pro V2.0; they move from LightBridge to OcuSync which immensely affects the flight by making it beyond the expected level.
A newly designed 9544S propellers and the logo in golden enhance the look of this drone. Otherwise, other features of Phantom 4 Pro V2.0 are also intelligently formed to make the customers happy. To classify the specifications and performance of this drone, there are many discussions based on the practical approach below which help you to choose the best device to capture the important moments for you. Sensibly designed Gimbal Camera.
Its professionally acceptable camera includes a 1-inch 20MP CMOS sensor which shuts automatically without creating any sound. A high-level sensor and great handling during the process of capturing is influential. Its cameras cannot be compared with other drones cameras as they have the ability to capture the moving object without making it blur in one click.
Lens with significance
The f/2.8 wide-angle lens films a powerful image or video with all details including colors
management. The image does not get dispersed, instead of recorded with each and every single detail. The persuasion increased by looking at the specs of the videos as they are H.264k at 60fps or H.265 4K at 30fps, both with 100Mbps bitrates. On account of these arrangements, it is an opportunity to enclose your wish of flying a camera.
An updated transmission system
The transmission system is a useful channel that enables the flyers to support the business and domestic efforts. Thus, Phantom 4 Pro V2.0 has a remote control to handle OcuSync 2.0 video transmission by the use of time-division multiplexing technology to convey the control signals and at the same time get the video signals. Like this, your selected drone is able to have 1080p live streaming by keeping at a distance up to 10km. Due to OcuSync 2.0, the Phantom 4 Pro V2.0 attached without the use of wire with the DJI Goggles, consequently provides quite vivid images and helps in recording the unique one. Their connection does not get lost and you waste your effort.
Less noisy Sensor with infrared
Isn't it extraordinary that five directions of obstacle sensing similarly 4 directions obstacle avoidance works rightfully and justifies your expense? Like this, you are safe from any accident and loss of your drone. The aircraft remain safe even in the place where there are a lot of natural and unnatural barriers.
Battery with high capacity
The battery is the other essential aspect of Dji Phantom 4 Pro V2.0. The maximum flight time of this drone is 30 minutes long but the positive element in it is it alerts the flyer according to the remaining battery so that the flyer will take off the drone back. The new and latest technology used in this Pro V2.0 doesn't let the gadget overcharge or drain the battery rapidly. Its battery has the ability to sustain your drone's life for a long time.
Remote control with a display screen
The remote control is purposefully attached with a five hours battery and several ports but the only problem with this new idea is that this remote control cannot work for other drones of the same series. All the recordings will appear on the screen of the remote control which increases your motivation and enjoyment while flying it.
Enriched with numerous Flight Modes
TapFly, Active Track, Draw Mode, Gesture Mode, and many other modes are gifted to Phantom 4 Pro V2.0.They work with variations with constant perspective and illuminate the images and videos through its Draw mode which permits the screen to show you the routes and the whole coverage with a controlled height.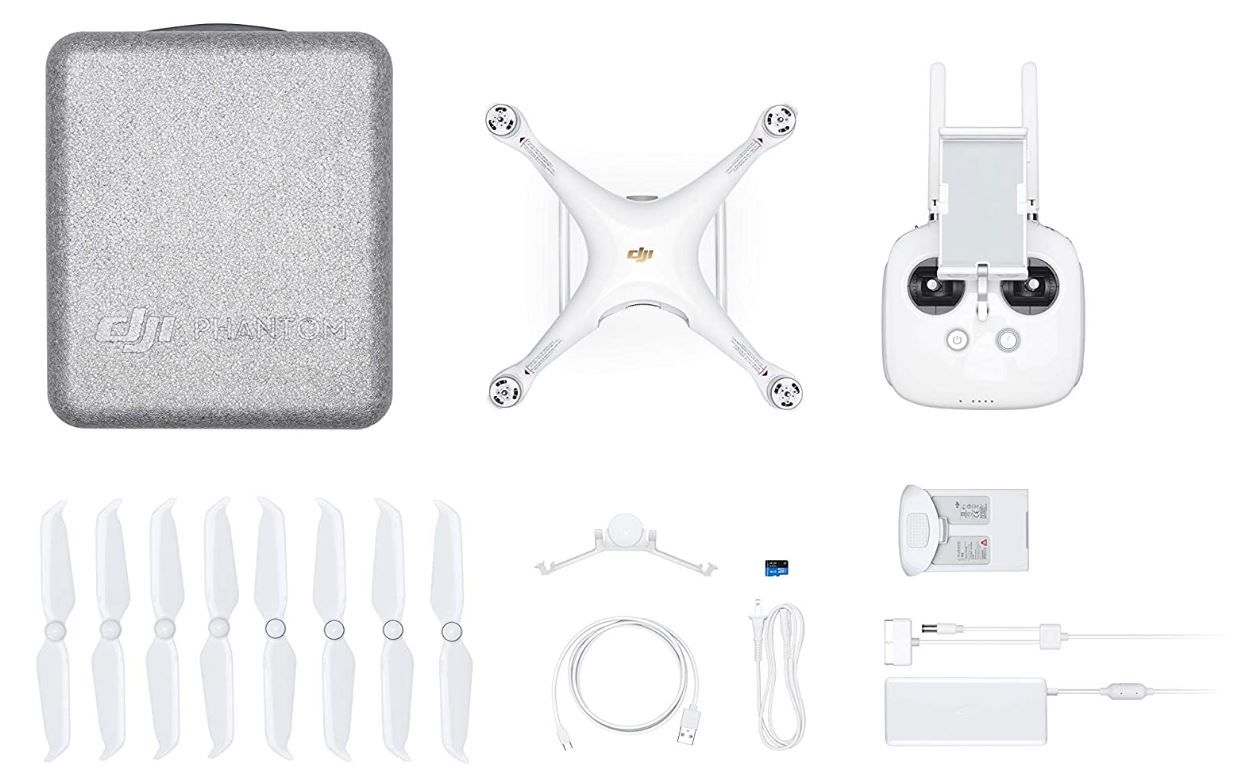 Conclusion
This blog enables the viewers to get an overview of the Pro V2.0 which is available in the market at a lower price and is reasonable to do the expenditure on it and get a full entertaining device for your work or leisure time.
FAQS
Q1: When was DJI Phantom 4 Pro V2.0 launched?
A: DJI Phantom 4 Pro V2.0 was presented in May 2018. If we peep into details, there is not much distinction from the previous models of Phantom except the expansion of an OcuSync transmission scheme and propellers with less sound.
Q2: Has the market of Phantom 4 Pro V2.0 ended?
A: With the effect of the April 2019 announcement, Phantom 4 Pro V2.0 wouldn't be available in the market anymore until further notification. It was declared that it was all due to the lack of parts in the market from the supplier thus this model couldn't be presented anymore. But afterward, on January 6th,2020, it is again accessible for the orders.
Q3: How much weight Phantom 4 Pro V2.0 holds?
A: A well-known drone that is the choice of many people: Phantom 4 Pro V2.0 can convey 1.02 lbs as a safe and ordinary payload. It is not much to be considered as such devices which are up to recording videos and images usually don't have much weight.
Q4: Is there any remarkable difference between Phantom4 Pro V2.0 and Phantom 4 Pro?
A: Apparently specifications of Phantom 4 Pro V2.0 and Phantom P4 Pro have the same elements, especially the camera in which there is a 1″ 20MP sensor which is fit for shooting 4K/60fps video at 100Mbps. Additionally, similar to the Phantom P4 Pro, Phantom 4 Pro V2.0 has the same flight elements like it can fly for 30 minutes and has 7km long-range control.