DJI Spark 2 is a product that will take your drone game to the next level. We all have heard of DJI Spark 2 somewhere as it was one of the most foreseen products in the drone market. As it was very convenient and easy to handle with small size and mass.
Spark was able to take clear and high-quality pictures for a low price of 400$. We have some assumptions about the Mavic air. Only time will tell whats the coming name spark pro or spark 2?
You may also like Holy Stone Drone review.
Expectations for DJI Spark 2
The previous Spark product seems like it needs a lot of upgrades. The cameras are not ultra HD. the two-axis gimbal is fixed in place of a 3 axis-gimbal. Flight modes are limited and only the front obstacle avoiding system is installed. The expected upgrade is the 4k Ultra HD camera system.
Not using it early was a great disappointment regardless it is a bit underutilized and overrated.
The improved camera system would be able to shoot 4k at 30fp and 1080p at 60 fps.16 minutes flight time is not bad for this size drone but the new technology batteries provide 20 min timing. Speed is also a major factor.
In spark, its thrust is 1.9 to its weight. Which is quite low compared to phantom and Mavic models which are more than 2.5. The expected top speed is expected to reach from 31 mph to 35 mph. Although high speed and quality can contradict sometimes, you must know how to fly a drone.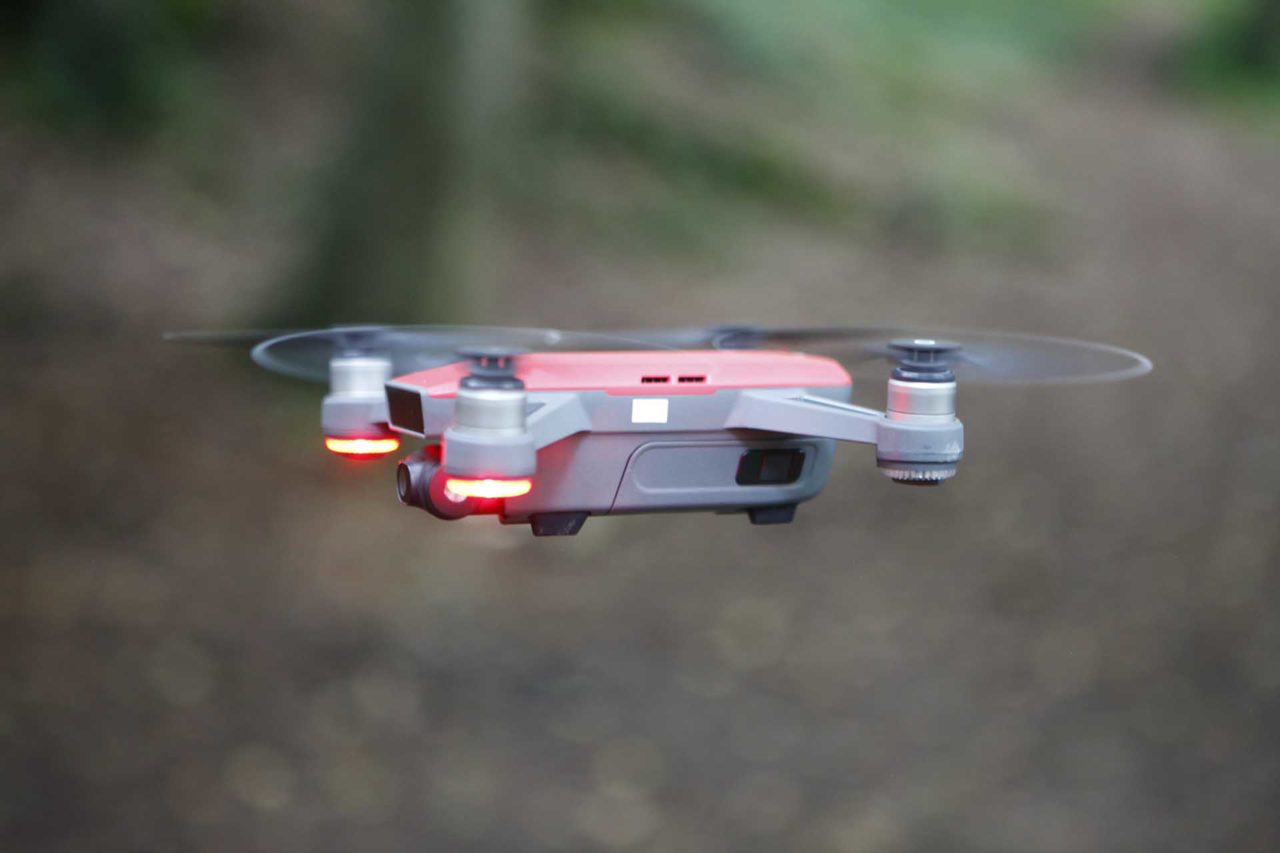 Gesture control also needs a lot of attention. If you have tried it you would know how good it works. DJI assistant spark 2 is expected to replace old sensors with better new ones with more accurate algorithms that make the experience better.
The old DJI Spark needs an improved obstacle avoidance system. The improvement of sensors is also related to this system. It does mostly what is required but it can be better.
Is it Worth Waiting For?
All side's obstacle avoidance is a very much expected upgrade. This would save the drone from a lot of tree collisions and other accidents. The latest modes like the circle and helix would be safer and easier to enjoy. The new Mavic Air and DJI Spark would be similar.
Lack of flight modes is definitely a serious issue in DJI Spark 2. This field is most likely to get some attention. The spark is expected to get more exciting flight modes available at Mavic and Phantom.
DJI Assistant Spark 2 is expected to upgrade to Lightbridge technology which will help attain great range. There will be an addition of the remote which will improve the connection which is also available in Mavic air. As the 2 axis gimbal has a lot of limitations, it does not have enough travel with a downward angle of 85 degrees.
The angle should be at least 90 degrees which might not be shortly available in Spark 2 but will be definitely available in Spark 3.
If the 3 axes are not installed the DJI would add some more options for a better flight like gimbal stabilization, roll, and pitch angles, etc. The DJI assistant spark 2 is already very simple to use. Switching from mobile phone control to remote control is very hard. The Mavic Air has the advantage of it with better service.
DJI Assistant 2 Download for DJI Spark 2
You might be wondering where to look for the software to run your mighty DJI Spark 2. Well, DJI has resolved this issue for you and you can download DJI Assistant 2 for DJI Spark 2 here. Here you can choose from two available options to install DJI Assistant 2 to operate your DJI Spark 2 from Mac and Windows.
DJI Spark VS Parrot Bepop 2
The Spark is a smarter and lightweight drone. It weighs only 0.6 lbs. On the other hand, the bebop parrot is 1.1 lbs it is a bit larger in size and weight also. Bebop parrot 2 quadcopter is the largest of its kind in the market. The bebop quadcopter has led in the flight time over DJI Spark 2 with a very good time of 25 minutes whereas Spark has only 16 minutes of flight time.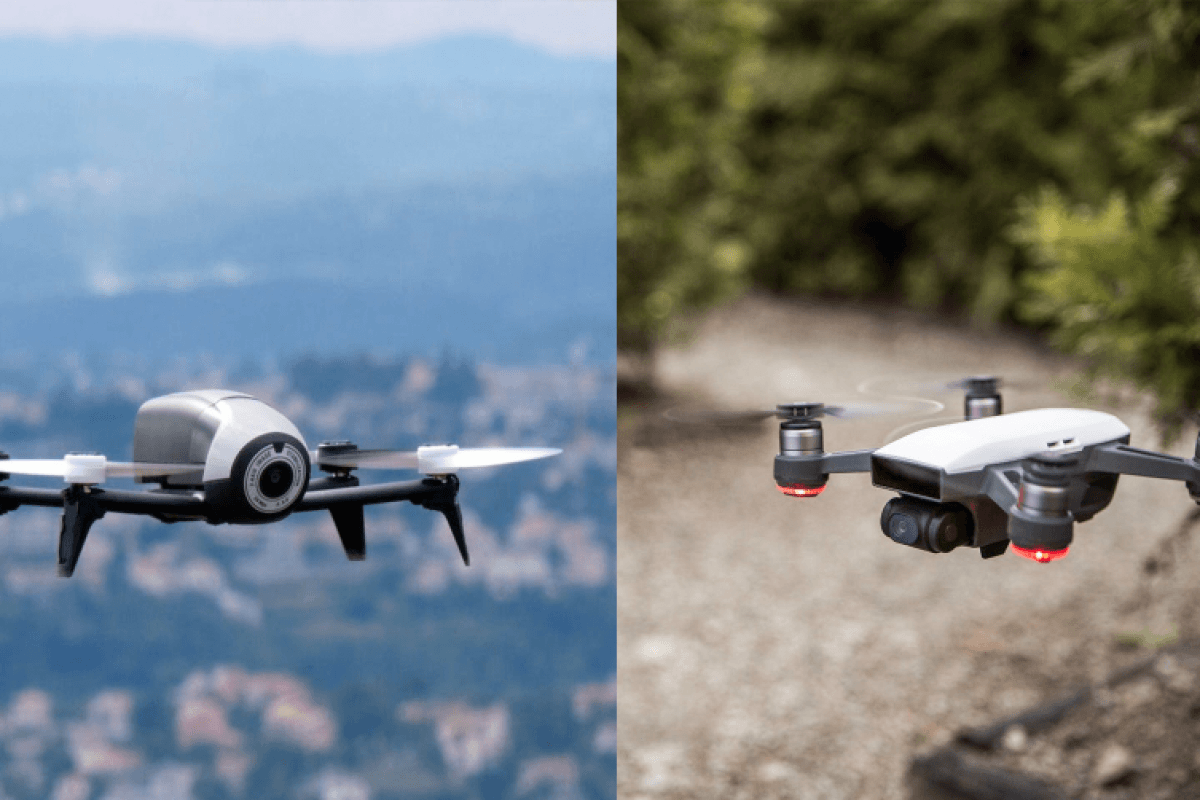 The next bebop parrot 2 power edition has an impressive flight time of 30 minutes. But it has a much larger price tag than that of Spark which is 399$. The power edition is definitely better with a great new battery but it has almost all other same features.
The bebop batteries are not very good quality you can see a fair difference after some time. You can control both DJI Spark 2 and bebop parrot from your smartphones through Wi-Fi. But it affects the range which fairly decreases. We recommend using Spark remote for DJI Spark 2 and sky controller remote for Bebop parrot.
This will provide you an extensive range of 2000 meters which is about one and a quarter of a mile or two kilometers.
Both drones are excellent products. The beginners are also recommended to buy them as they both are very easy to use. One of the major factors of product selection is the budget. The bebop 2 FPV is an excellent product you cannot find any better option with such features under 300$.
Related Article: DJI Assistant 2 Complete User Guide
You may also like the Drone X Pro and Holy Stone Drone review.