If you are a videographer or a filmmaker, you might already know what a DJI assistant 2 is, but if not, we are here to give you a complete guide about it. Starting from the very first, DJI stands for Dà-Jiāng Innovations that is a Chinese company. The literal meaning for its name is Great Frontier Innovation.
DJI Assistant 2 for Mavic is a software that helps you access some additional options and settings for all the DJI devices. It can be a drone, camera, or gimbals and assistant 2 is going to help you with all of them.
You can upload all the data from the flight of your drone and even access the data in the black box by using DJI Assistant 2 for Mavic. Measuring the vision sensors of your device and upgrading the firmware is also accessible if you have this operating program on your windows/pc or even mac computers.
You can practice to fly the Mavic drone with this software and even test the parameters of the drone flight. You can easily download it on your computer in just a few minutes followed by quick installation and that's it.
Now you are ready to go. Read a detailed guide as to how to download it on DJI Assistant 2 Software: Detailed Overview
If you either have DJI Phantom 2, Phantom 4, Mavic Mini, or DJI Spark, this software has the same version so you can use it for both similarly.
You might love all the features and properties of the DJI Spark Drone.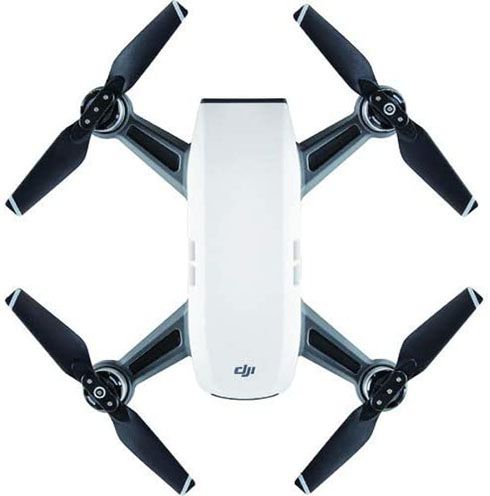 DJI Mavic Pro is making a quiet buzz these days. If you love filming the scenery and daily life activities around your state, you'll enjoy capturing moments of life DJI Mavic pro.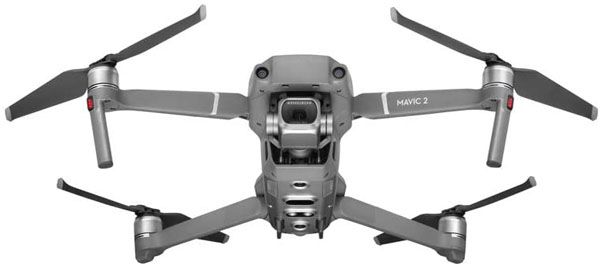 Buy: Dji Quadcopter at $2100.00
What Can you Do With DJI Assistant 2
If we talk about the latest versions, it has many additional features as compared to the older version. Overall, the following are the components that you get with the system
You can update your firmware
Data can be uploaded onto the drone
Access to the black box is available
You can make calibration of the flight
You get a simulator
There are wifi settings available
You can easily restore it to the factory settings
You can't use the DJI Assistant software on your cellphone as it is only for windows/pc or Mac version computers. If you compare it to the DJI Go 4 app, we can say that these are totally different except for one similarity.
Both of this software, DJI Assistant 2 Manual or the DJI Go 4 app can be used to update the firmware. There is an additional feature in DJI Assistant 2 that is solely designed for the database of Mavic Pro, Inspire 2, Phantom 4, and Phantom 4 Pro.
DJI Phantom 4 has quite a great camera feature along with an interesting CMOS sensor which is hard to find in other drones.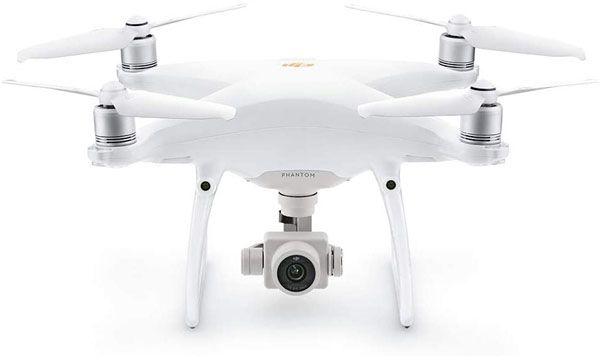 You might have heard a lot about DJI Inspire 2. The model is quite famous because it comes with a 5.2k Gimbal camera and the ability to sense obstacle ranges.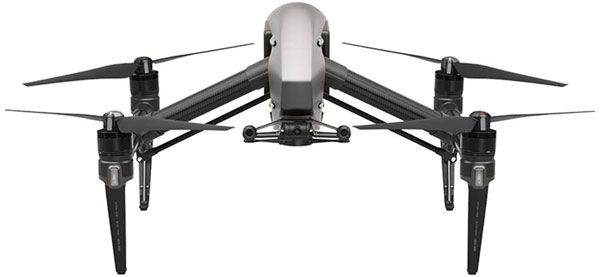 How To Download and Install DJI Assistant 2 Manuals
First, you will have to download the software from their official website.
Now open the executable downloaded file by double-tapping it.
A pop-up will appear asking if you want the application to make changes to your device, click yes.
The license agreement for privacy policy and term of us will appear, accept that.
A button saying Next will appear, click it to create a desktop shortcut.
Now click the install button and wait.
The software extraction file will appear and installation will start.
Click Finish to complete the operation.
How To Best Use the DJI Assistant 2 Mavic?
For best practice, we suggest you remove the gimbal guard and propellers.
A micro USB cable can work perfectly for so use that to connect your Windows pc or MAC with the Mavic Pro quadcopter.
Now, open the application of DJI Assistant software.
Go to the Mavic Pro icon and double click it to open.
Sign up if you already don't have an account, but if you do have, log in to that DJI account to connect to the internet.
DJI Assistant 2 Black Box
Black Bx will be used to save all the flight logs of the drone into your pc. Not just the quadcopter data, but also the remote controller data can be updated by this. If you notice some weird flying of the Mavic Pro or crashing, you can still analyze the information saved in the black box.
Click on Black Box and click the Save To Local icon.
Select the location and name the file.
Now data export will be started from the Mavic Pro black cox into the software.
Wait till the export is completed.
Calibration of The Vision Sensor
Here you will analyze whether your vision sensors of the Mavic Pro drone are working properly or not. This calibration step is important so you should know how to perform it.
If any vision error occurs in the quadcopter while in the air, you will have to fly it back to you because there is no other option. You will have to start by opening the software on your Windows or MAC computer.
Also, make sure that the batteries are preferable to full, or at least 50% while calibrating the vision sensors. Start the calibration process on the DJI Assistant 2 manual software after connecting your Mavic Pro. You will have to move the Mavic pro away from your computer screen at some point.
Start matching the blue boxes and blue corners all around the screen. The computer will save the information after automatically calculating the calibration.
DJI Assistant software
If we talk about one of the best and professional brands for drones then DJI comes to mind. DJI has introduced new software that is DJI Assistant 2 software.
This is software for desktops or laptops that helps people to connect their drone's firmware with your laptop. DJI Assistant software has several versions for both Windows and Mac operating systems.
DJI Assistant 2 Download
You can download the DJI assistant 2 software for Windows or Mac operating systems from the DJI website. Although the software is very useful, most people don't even know that this type of software exists. DJI Assistant 2 software is available in 3 versions. It has its own special versions for Mavic and phantom drones.
The thing that is most liked by the people is that this software is free and you can download it from the DJI website easily. In short downloading DJI assistant 2 software is not an easy task as all of DJI's drones and products are not compatible with all versions of this software.
There are numerous download pages on the internet and it is a big task for people to find out which version is compatible with their device. So, some compatible DJI products with their corresponding pages are mentioned below
DJI assistant 2 V1. 2.4
This download link is compatible with the following DJI products ;
First, DJI Mavic Air
Secondly, DJI Spark
Third, DJI Mavic Pro
Fourth, DJI Matrice 100
Fifth, DJI Matric 600
DJI light bridge 2
DJI Osmo mobile
DJI assistant 2 for Mavic
This download link is compatible with the following DJI products
First, DJI Mavic 2 pro
Second, DJI Mavic 2 zoom
Third, DJI Mavic 2 enterprise
DJI assistant for Phantom
This download link is compatible with the following DJI products
First, DJI Phantom 4
Second, DJI Phantom 4 pro
Third, DJI Phantom 4 pro advanced
DJI assistant for battery station
This download link is compatible with the DJI battery station.
DJI assistant for autopilot
This download link is compatible with the DJI A3 flight controller and DJI N3 flight controller.
In order to use the software with your DJI drone connect your DJI drone with your desktop or laptop using a micro USB cable. Once you connect it DJI assistant software will automatically recognize the device that is connected with it.
After DJI assistant 2 software recognizes the device it will update the drone's firmware. This helps you to update your drone's software to the latest version available on the internet. It also offers the customers to download the detailed flight logs on their computers.
DJI Assistant 2 software also has a flight data viewer module that is typically meant to simplify the viewing of the flight data. Another advantage of using this software is that DJI software provides the customers with a convenient vision calibration process in front of their computer screen.
To calibrate vision sensors the process must be done twice for each sensor. This software has a flight simulator lite module that helps you to fly a virtual drone by using a remote controller.
On the whole DJI assistant, 2 software is a professional software for DJI drone owners that allows them to perform multiple tasks very efficiently and with ease too.
FAQs
What is DJI Assistant 2?
DJI Assistant is the software used for exporting black box data to DJI in case of malfunction or other problems. DJI Assistant 2 is software that helps in performing the following functions:
With DJI Assistant, firmware updates are much faster and smoother than via WiFi.

To calibrate the obstacle sensors on the Mavic Air, you need DJI Assistant.

The DJI Assistant is the only tool available to update the firmware in certain cases
How to use DJI Assistant 2?
DJI Assistant 2 can be used by using the following method:
Download the DJI Assistant app

To run the DJI Assistant, double click the executable file that you downloaded
The app will ask if you want it to make modifications to your computer. If you click Yes, it will make those adjustments
Click Next after accepting the DJI Assistant 2 App license agreement
Create a desktop shortcut by clicking Next
Install by clicking the button
The software will then extract files and install them
You can now click Finish
Ensure that the propeller guard and propellers are removed
Using the micro USB cable, connect your Mavic Pro quadcopter to your computer or MAC
Launch the DJI Assistant 2 software
Click twice on the Mavic Pro icon
Connect to the internet to log into your DJI account
You are good to go
How do I get DJI Assistant 2?
You can get the DJI Assistant 2 app by visiting the DJI website. Go to the download section of the website and download DJI Assistant 2.
Which DJI assistant app is used for Mavic air?
Using the DJI Assistant 2 app and the DJI Go 4 app, you can update the firmware on the Mavic Air and remote controller.