Are you exploring wireless headsets in the market? It's time to check the Steelseries Siberia 800 Headphone review. You can easily connect this gaming headset with your PC and smartphone. No matter if you are playing games on Xbox or Playstation, it delivers excellent sound quality and balance. At this time, when SteelSeries is renovating the design of headsets and launching the Arctis version, you might be wondering why to stick with Siberia. Although Siberia 800 is older than Arctis, it can offer you impressive features at an affordable price. Let's dig deeper into its design and other features.
Design and Build
If you are a person who admires black in matte, then you will adore Siberia 800 as it offers the same shade with orange highlights. Designers of SteelSeries always take care of the user's comfort. Therefore this headset is padded with memory foam. The headband is super adjustable, while ear pads offer ultimate comfort on your ears.
Faux-leather material is used to create ear pads. As you know, the faux-leather makes headphone earpads last longer. Besides, cleaning those pads won't be a challenge anymore.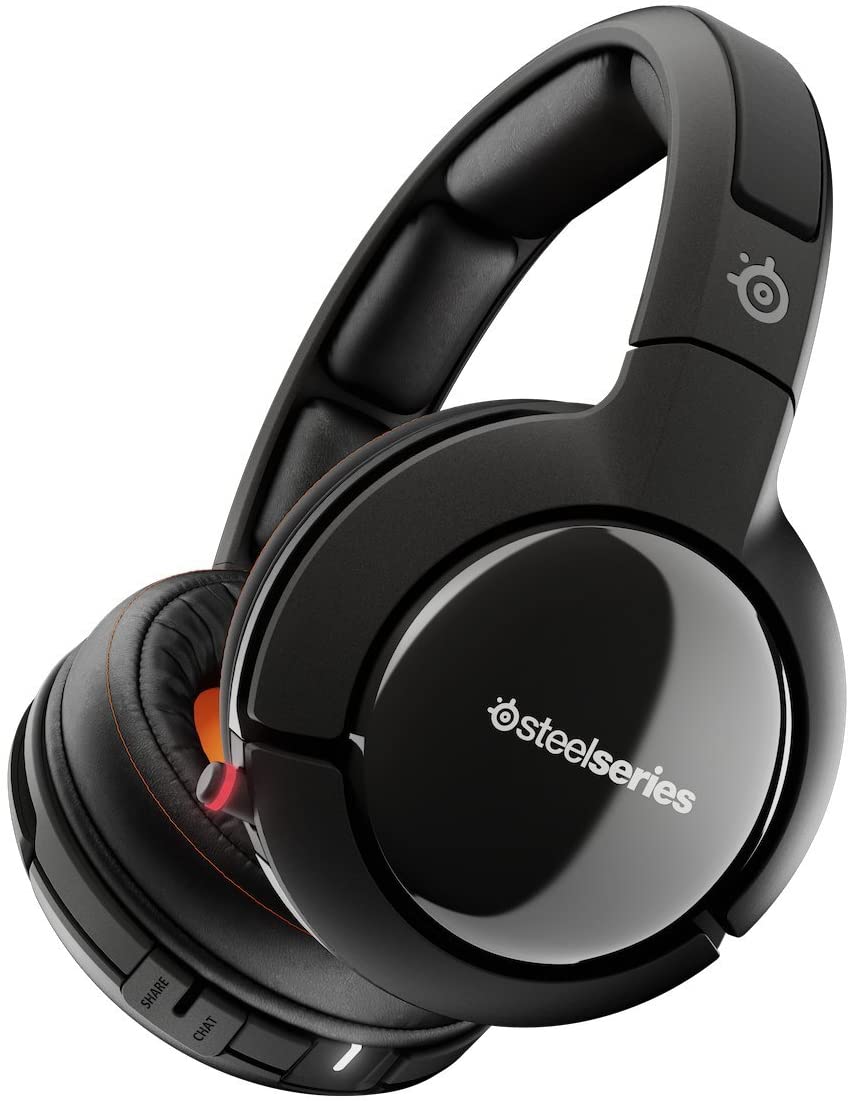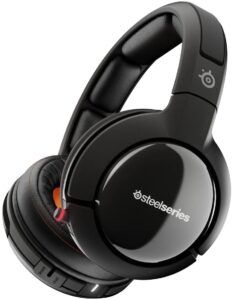 You can turn on the headphone from controls available on the right ear cup. There is a volume rocker that can increase or decrease the volume while the power button lets you turn on/off this headset. If you are using a microphone, then these controls also work as a mute button. You can find two jacks on the right ear that let you create a connection with Xbox or smartphone.
Retractable Microphone
Do you want to plan your next move with your team? Grab its retractable microphone and get connected with your buddies. However, use the microphone carefully because whatever you say will also be heard by your opponents in the game. You can retract it when you don't need it.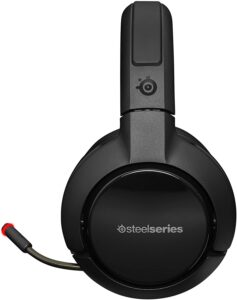 Sound Quality
The purpose of buying any headphone is to get a good quality sound. Now the question is, how good the sound quality of Steelseries Siberia 800 is? If that's you are wondering; then it's time to get the answer. This headset comes with advanced technology that delivers a lag-free and low-latency audio experience. You can get three Dolby technologies through this device as it makes you have your hand on Dolby Digital, Dolby Headphone, and Dolby Pro Logic IIx. The headphone offers an experience of the 7.1 surround sound it produces. It provides not just one but three Dolby technologies. Also, it gives Dolby Headphone, Dolby Digital, and Dolby Pro Logic IIx.
When you enter into a battlefield of your game, you feel great as you can listen to your opponents more clearly. You can enjoy a fantastic gaming experience while keeping this headset on. Whether it's a gun reloading sound or some vehicles are approaching fast, every tiny tiptoe offers a clear sound.
If you are watching movies, you can have a cinematic quality level sound. When you play songs, rhythmic balance and frequencies will beautifully blend when you skip one genre. You can use this headset from Steelseries to have a fun-filled experience while watching movies, listening to your favorite tracks, and playing games.
Battery
This next-generation headset from Steelseries brings two hot-swappable Li-Ion batteries for unlimited play. You can put one battery on the dock for charging while using another to enjoy a smooth audio experience.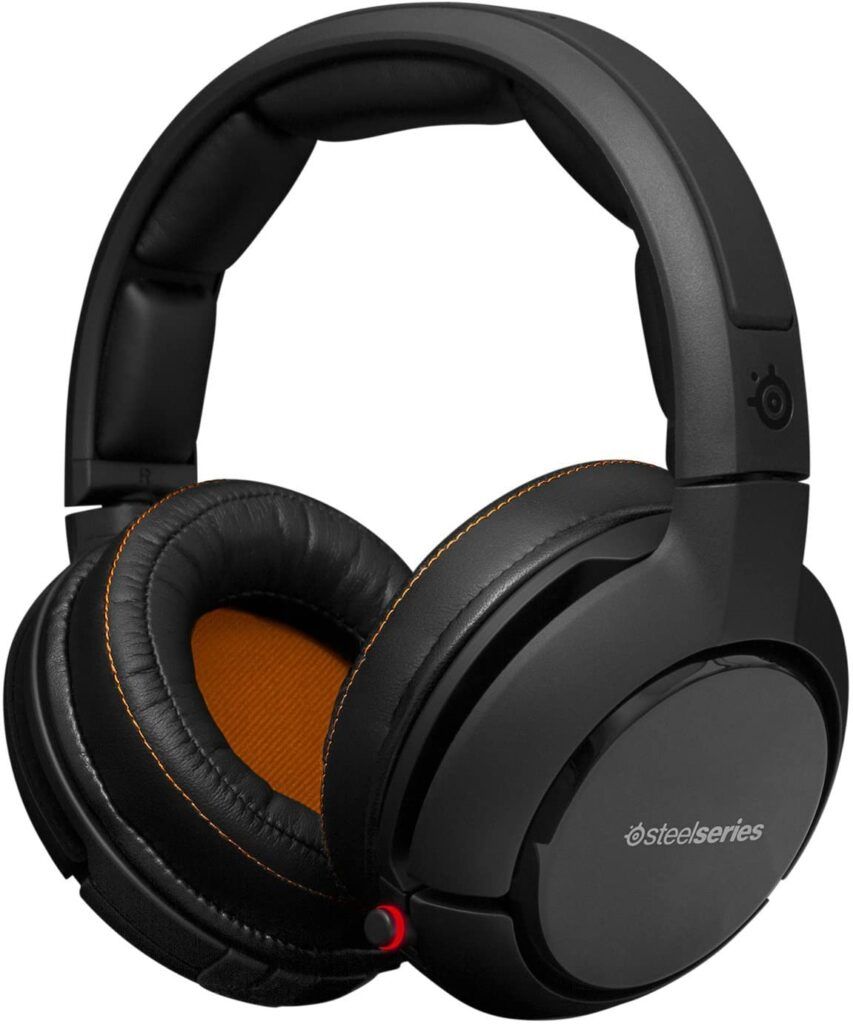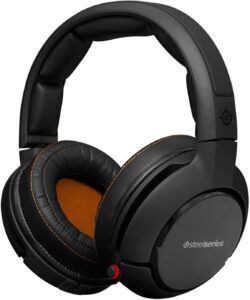 Connectivity
This wireless gaming headset brings a reliable 2.4GHz connection; thereby, users don't have to experience problems like low latency, distortions, and reduced audio quality. It also supports wire connectivity to make your on-the-go experience super delightful. You can find 3.5mm audio-in and audio-out. In case you want to share whatever you hear on another pair of headphones, then you can make the most from the audio-out port of Steelseries Siberia 800.
OLED Transmitter and Display
Steelseries Siberia 800 is featured with a unique audio transmitter. There is an OLED display through which you can check battery status, audio source, profile, and volume level. You know when your headset needs a power refill. When it comes to fine-tuning your audio setting, OLED Transmitter offers you a personalized experience. You can change the equalization settings to enjoy better quality sound based on the music genre. Besides, setting the right volume balance for your audio chat isn't a challenge anymore as you have an OLED screen in front of you.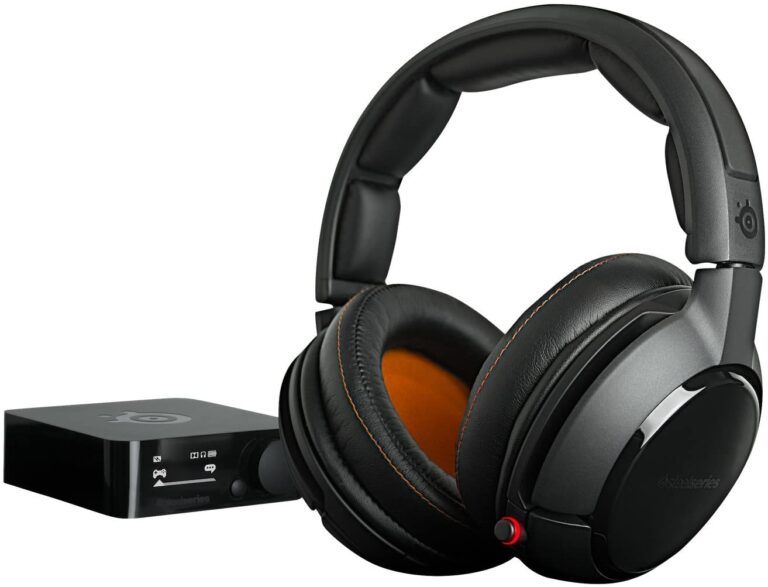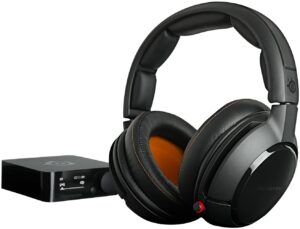 Final Verdict
If you are looking for an affordable gaming headset that offers an enjoyable audio experience while playing games or watching movies. It has a muscular build so that this headphone investment will pay you a return for a long time. The retractable microphone offers quick communication while you can tuck it in when you don't want to use it. Lag-free audio quality makes this headset the right choice if you wish to get a wireless headphone for your Xbox or PC.
For those in love with gaming, headphones should check out Tozo T6 Bluetooth wifi headphones and Tozo T10 headphones. These are the sets, promising to offer the best gaming audio quality to the amateurs who get joy from turning their game into a life-like experience.