Are you tired of replacing the headset again and again? Doesn't getting clear audio from your headset? This sort of issue stands as a significant hurdle during gameplay. Also, such destitute sound gears don't last long, and after few months, they eventually get expired. However, after doing in-depth research in the ocean of headphones, we have found the solution for you.
The plus 3D wireless headset has a sleek design. Along with that, it also supports the connectivity for your latest play station model. Also, during gameplay, the pulse 3D delivers crystal clear sound, so you remain entirely focused on the enemy. There are also several other high-tech specs present in pulse 3D. This article will thoroughly do the Pulse 3D wireless headset review to make sure you get a clear understanding.
So, without further ado, let's begin the pulse 3D wireless headset review.
Pulse 3D wireless headset review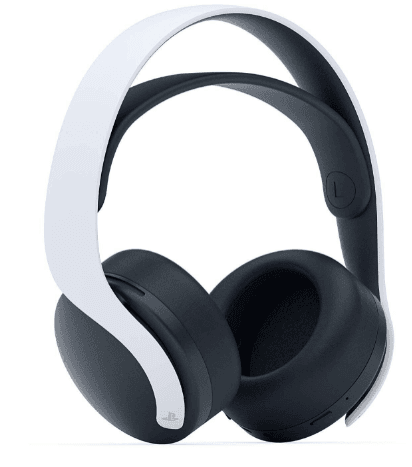 Features:
Delivers 3D audio
Noise-canceling headphones
Easy-access controls
12 hours wireless play
Comfortable Design: The Sony Pulse headset resembles greatly with the PS5 consoles, and there's no doubt about that. However, besides the controversial look, the design is considered to be highly comfortable by users. Unlike the traditional headsets, high-quality material is used in the construction of earpads. That delivers a high comfort level to the ear. Therefore, you can play consistently for hours without feeling any pain in the ear region.
Also, in the design, an additional headband strap is added, which feels comfortable, too. Also, while playing games, you will notice the earpads don't get heat up or feel tight.
3D Audio: During playing triple AAA games, it's crucial to have apparent sound effects. Keeping that in mind, the Pulse 3D headsets are specially tuned for that purpose. As a result, the headset delivers 3D audio. This clearance in sound is happened by the PlayStation 5 console. Also, you will experience excellent sound effects while gaming. During gameplay, it feels like the sound is coming out of every direction.
Dual Hidden microphones: At the first glimpse, it's impossible to figure out there would be microphones in the Pulse 3D headset. Yet, there are two of them. In addition, dual hidden microphones are located at the perfect site for delivering the proper connection. So, if you want to team up with your buddies, the microphone will always be at your assistance. Besides that, noise-canceling technology is also enhanced in these headsets.
In case you want to change some settings. Doing that will not going to be an issue for you. From the easy-access controls, you can change them. Also, with a mic monitoring button, you can keep an eye on your sound quality.
Wireless Adopter: Unlike the standard headsets, you can use Sony Pulse 3D consistently for 12 hours. So, completely eradicate the fear of charging your headset. However, all the credit goes to the built-in rechargeable battery. A wireless adopter also comes in with the Pulse 3D headset. Besides the PS4, PS5 consoles, you can also pair the headset with Windows and macOS computers.
Increase your internet speed by installing the best router in your house. Check out the Ultimate Review of TP-Link AC 1200.
These are the key features that convince us to do the Pulse 3D Wireless headset review.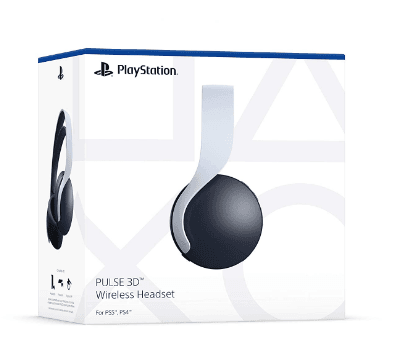 Buying Guide:
After reading the pulse 3D wireless headset review, if still, you are not fully satisfied. Stop worrying then! To clear the air, we have written a buying guide for you. In which we have mentioned some of the crucial factors that vary in a good headset.
Provide comfort to the user: There are some headsets available in the market that delivers good sound. However, it's challenging to wear them for long hours. As solid material is used most of the times, that causes pain in the ear surroundings. Therefore, look for a headset that is made with soft material. With the providence of comfort, you can easily play games consistently. Even after long hours of playing, you will find yourself at the same spot.
Enhance your gaming skills with the help of the best mouse available in the market. If you feel interested, read about the Razer DeathAdder V2 complete review we have written.
Must be wireless: The era of wired headphones is now in the past. Although wired headphones are available in the market, yet their demand is getting lesser every day. Nowadays, everyone likes conveniency and easy-to-function headsets. In wireless headsets, you don't need to manage the connecting cables with the device. Therefore, you can roam freely to some distances with ease. Therefore, one must purchase a wireless headset for playing and for dealing with other chores.
Able to last several hours: If you are investing in a wireless headset, make sure it lasts more than 8 hours. There's no doubt; wireless headset brings easy functionality in life. Yet, to do that, their battery must last long hours. With a battery worth lasting, you can play games for hours without worrying about recharging. You can take the Pulse 3D Wireless Headset review as an example. The Sony Pulse 3D headset lasts 12 hours. So, invest in such a device; it will make your life easier.
Delivers Clear sound: Before you purchase any headset, look for the sound quality that's been offered by the headset. The lagging of sound makes it pretty challenging to concentrate properly in the gameplay. Therefore, to know about the sound effect, check the headset first. You can also take guidance by reading some reviews. Besides that, features such as noise-canceling also serve a great deal in establishing a better connectivity channel.
Frequently asked questions:
How much does the Sony Pulse 3D Wireless Headset costs?
Interestingly, this wireless headset costs only $99. Besides the high-tech specs, from the price point of view, this headset is the bangs on the bucks. So, don't hesitate if you made your mind about this headset.
Are Sony Pulse 3D headphones good?
Song pulse 3D headphones are good. These headsets are wireless and can run over 12 hours consistently. Also, the sleek design delivers a high level of comfort to the ears.
Final Verdict:
The wireless headset delivers the long-hour consistency you always looked for. And, within few hours, the headphones get charged for the next day. Also, the headset delivers clear sound during gaming along with other high-tech sound effects. Unlike the clumsy and gigantic design, the 3D headset provides all specs in a minimum space. So, if you are a little tight on budget, the 3D headset is the closest to perfection.
Looking for a gaming keyboard that completes your setup? If that's the case, check out the Razer BlackWidow Elite Review we have written for you.