If you are on the search for the best gaming mouse in the market, you just have heard about the Pictek company producing the best gaming mouses, whether they are wireless or wired.
Today we will be talking about the most popular and worthy mouse that is the Pictek gaming mouse wired. It gives you all the accuracy that you are looking for in a mouse as a gamer. The high DPI ceiling mouse in this price range is a great option to go for. 
There are many reasons why we love this mouse but the topmost is the price to performance ratio. At this price point, you get the best performance as compared to other products in the market.
There is an edge that every gamer looks for, the Pictek gaming mouse software and drivers will provide you that and improve your overall gaming experience. If you want all of the great features without breaking your bank, this is the best option. 
Performance of Pictek Gaming Mouse 
This Pictek gaming mouse wired has the best performance as compared to the other mouse in the market in the same price tag. Performance is the main feature that makes you buy a product especially when it's about technology. This mouse has a gigantic DPI performance that is 7,200.
If we compare this one to the Logitech G2300, that mouse has 6000 DPI. As you will be aware of how sensitive this mouse can be due to this DPI level, but in case you are not looking for that, thankfully this is adjustable. You can easily set your mouse sensitivity to your desired level using the two buttons along with the mouse buttons. 
This mouse also comes with several polling rates to reduce any lagging situation. The options of 125Hz, 250Hz, 500Hz, and 1000Hz are available so the mouse won't lag if the wide hertz level is changed.
Most people go for wireless gaming mouses but the truth is that a wired gaming mouse has a very reduced level of lagging as compared to a wireless one. That is the reason why we love this product.
If you are looking for a wireless gaming mouse, check out our- Corsair Gaming Mouse Review.
Build Quality of Pictek Gaming Mouse
If you want to know how good the build quality of this mouse is, you need to recall the selling rate of this mouse. Besides its performance, the build quality is an important factor that makes it one of the best-wired gaming mouses.
Of course, you are not paying for a very premium mouse and you will not get that, but even though the quality is great for its price. The feel of this mouse is great. Its material doesn't look cheap at all. 
The sides of this mouse don't have a proper grip but it surely will not slip out of your hand. If you like to place your hand in the form of a claw and use your fingers for the buttons, this mouse design can be very comfortable for you. The thumb point has a nice texture and grip, the back part is smooth just like the buttons do that you can easily use.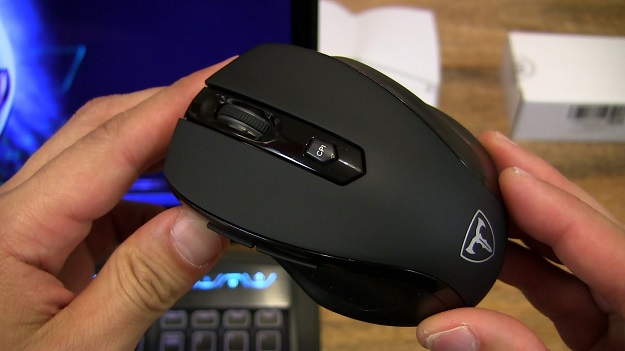 Pictek Gaming Mouse Design 
The Pictek gaming mouse has a very sturdy and edgy design just like any other gaming mouse in the market. A gamer would know how a good mouse that perfectly fits in your hands can make the gaming zone heaven. The size of the mouse is just right, no matter if you have big or small hands, it will feel good because of the average size that sits in your grip easily.
However, the wire of this mouse looks and feels a little cheap. You will not get a braided cable like other mouses that look so aesthetically pleasing, it just has a simple plain black plastic wire. 
Value of Pictek
If you are on a budget, this mouse will be a great deal to buy. Compare the performance and features of this mouse to others in the market and you will be aware of how this mouse provides the best gaming experience with high DPI at a very good price. This way it can suit different gaming styles and the reaction time matches perfectly because of the wire attachment.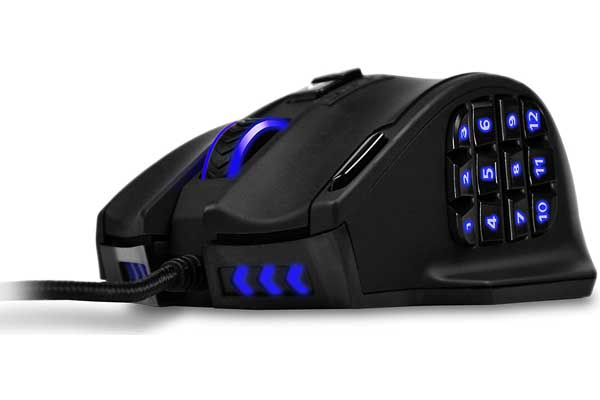 Pictek Gaming Mouse Final Review
The looks of this mouse are great, RGB lighting, buttons, size, and shape make it a fine mouse. We think the mouse at this price range is a great deal. 16 million colors for the LED backlight are available and you can choose anyone. This mouse has a very gaming-look to it. Highly recommended!