One can't be surprised by the hot-selling of drones because, in this era, the drone is a new invention that has brought much ease in many fields. They are used for manifold purposes like for the military, the high level of drones are in use, to cover some events like weddings, birthday parties, etc, simple cameras have lost their vitality and are replaced by drones.
All in all DJI Air 2S and Mavic Air 2
One of the top qualities with all the standards is DJI Air 2S and Mavic Air 2. Both of them are considered to be the love of the ones who have interest and sufficient knowledge of the DIJ Company which is always indulged in the new innovations in the field of technology.
All the key distinctions need to know about DJI Air 2S and Mavic Air 2
In the world of technology, the DJI Air 2S and Mavic Air 2 are taken as siblings. The Mavic Air 2 is the first invention and afterward, DJI Air 2S was innovated with slightly more advanced specifications.
Let's discover the features of both by comparing them and contrasting them to select the best out of them for your use.
Specifications contrast of DJI Air 2S and Mavic Air 2
| | | |
| --- | --- | --- |
| Drone Specifications | DJI Air 2S | Mavic Air 2 |
| Flight time | 31 minutes | 34 minutes |
| Range | 12,000 m style="border: 1px solid;" | 10,000 m style="border: 1px solid;" |
| Weight | 1.3 lbs | 1.3 lbs |
| Folded size | 7.1 x 3.6 x 3.3 inches | 7.1 x 3.6 x 3.3 inches |
| Transmission System | OcuSync 3.0 | OcuSync 2.0 |
| Obstacle avoidance | 4 Directions camera and IR | 3 Directions camera and IR |
| Special Features | Master shots 4.5 K video 1' sensor | 4K/60, HDR, 48 MP Photos |
| Internal storage | 8 GB | 8 GB |
| Speed | 42.5 MPH | 42.5 MPH |
Valuable Camera performance
Whenever there is talk about capturing things, the working of the camera is the biggest question as all rely on the ultra mode camera. The below chart will vividly disclose the features of both DJI Air 2S and Mavic Air 2 cameras:
| | | |
| --- | --- | --- |
| Cameras Specs | DJI Air 2S | Mavic Air 2 |
| Resolution | 5.4 K | 4 K |
| Gimbal | 3-Axis | 3-Axis |
| Megapixels | 20 MP | 48 MP |
| Sensor Size | 1 inch | ½ inches |
| Max Frame rate @ 1080p Resolution | 120 FPS | 240FPS |
| Max Frame rate @ 4k Resolution | 60 FPS | 60 FPS |
| Max Video Bitrate | 150 Mbps | 120 Mbps |
| Auto Focus/Fixed Focus | Variable Focus | Fixed Focus |
| f/number | f/ 2.8 | f/ 2.8 |
| Equivalent Focal Length | 24 mm | 24 mm |
| Diagonal FOV (approx) | 88 inches | 84 inches |
| HDR | Video, Photo, Pano | Video, Photo, Pano |
| Hyperlight | Smart Photo | Smart Photo |
| Panoramic Photos | Wide, 180, Sphere, Vertical | Wide, 180, Sphere |
| Camera Features | 5.4 K Videos Master shots | 48 MP/HRD/4 K 60fps |
Awareness of DJI Air 2S and Mavic Air 2 brighten your vision
Some specialists of flying drones have views that Mavic Air 2 is sensed to be an ideal drone. It simply confirms so many boxes: power, versatility because of portability, and flight execution. The Mavic Air 2's camera framework is acceptable and incredible, however not excellent.
Somewhat, the Air 2S appears to be planned exclusively to wreck the above analysis of specialists. Though the Mavic Air 2 included a completely sensible 1/2″ CMOS sensor equipped for shooting up to 4K60 video and 48MP pictures, the Air 2S flaunts a strong 1″ CMOS that can catch 5.4K30 and 4K60 video, just as 20MP stills.
Pros and Cons with determining factors
The Mavic Air 2 uses a Quad Bayer channel and a strategy called "pixel-binning" to make those 48MP pictures. Essentially, it joins four distinct 12MP shots into an individual 48MP picture. This strategy enjoys its benefits and inconveniences. One of the inconveniences you once in a while get with pixel-binning is information gets lost when you zoom in. This occurs usually with the Mavic Air 2, depending upon the shot. Whereas, you can't see this in Air 2S, which doesn't utilize pixel-binning or Quad Bayer innovation.
In the race of high-resolution videos and perfect stills, the Mavic Air 2S's new sensor additionally upholds a few progressed imaging highlights and features, including the 10-bit D-log ideal color shading profile and a few of DJI's most recent capture modes, like HDR and Master Shots. It has the ability to sense the environment at four sides: upward, downward, forward, and backward.
Experience the power of performance of the flight
Mavic Air 2
Noticeably, it remains in the air for long to capture the inspiring image. It has an impressive battery life which doesn't bring a hurdle in staying for maximum time in the air. The 34 minutes battery timings are adequate to bring a classic image, and with the game mode and max flight speed of 68 kph, it makes you win in bringing the fast-paced shots.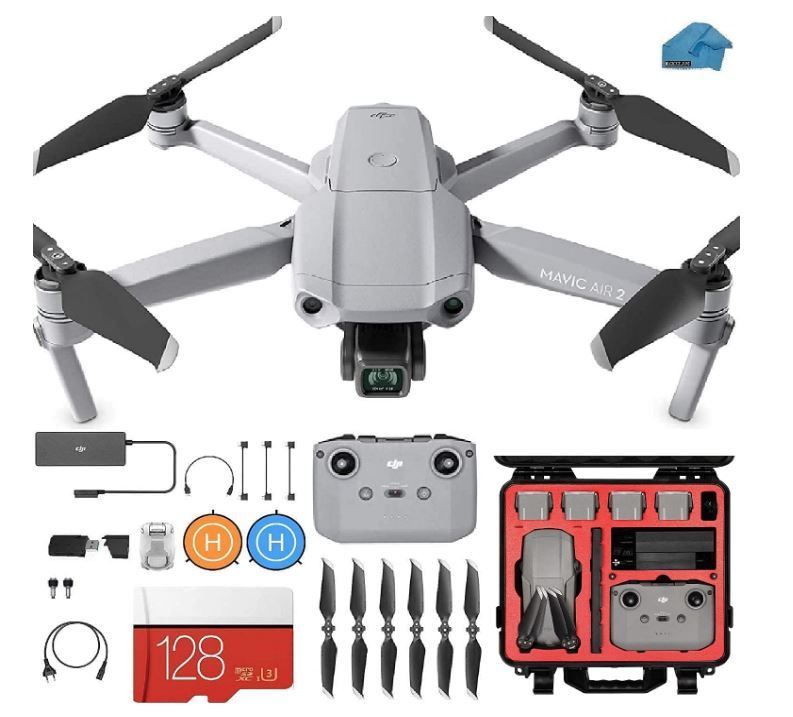 Buy: DJI Mavic Air 2 – Droneat $999.00
Mavic Air 2S's
Nonetheless, the Air 2S can fly somewhat quicker than the Mavic Air 2 in N Mode (33.55 mph versus 26.84 mph). One outstanding region where the Mavic Air 2 is the undeniable victory is battery life.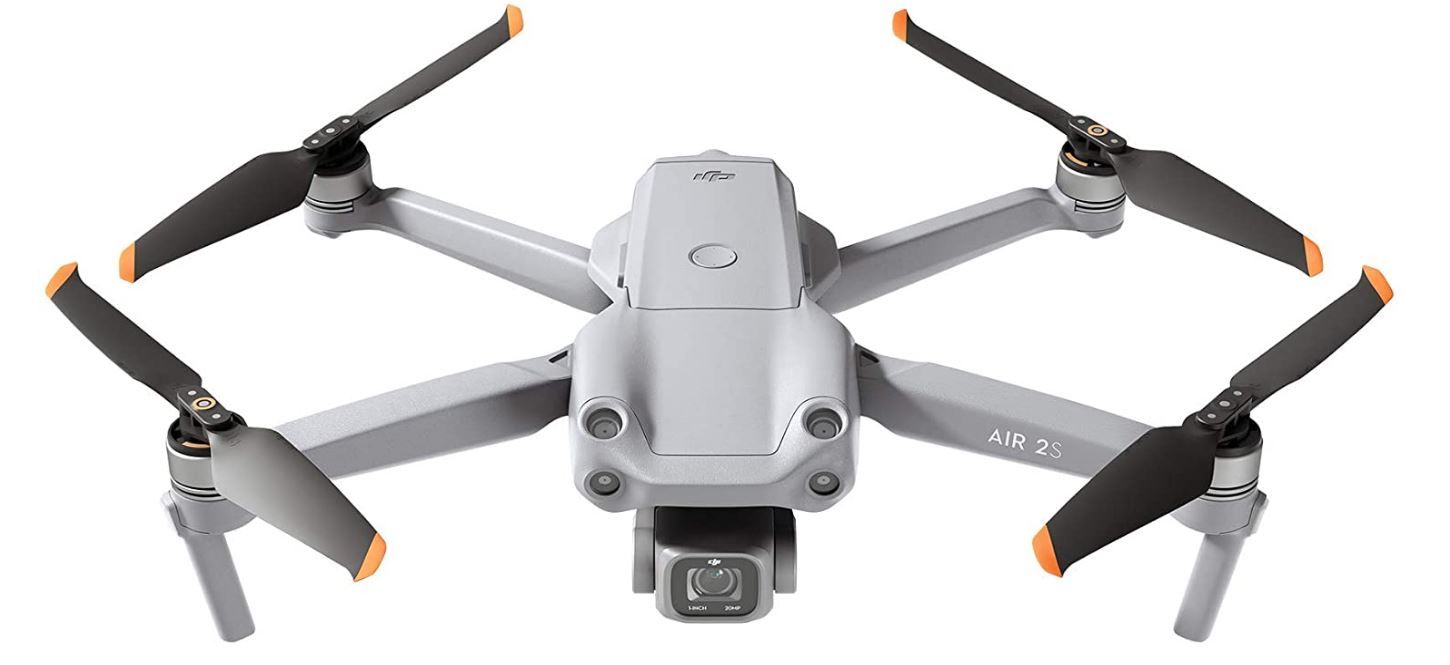 Buy: DJI Air 2S – Drone at $999.00
Conclusion
There is nothing markedly different in both of them. Obviously, Mavic Air 2 is upgraded by Mavic Air 2S with slight differences in the clarity of the camera and the advanced flyer. If your pocket allows you then you must jump towards the latest model instead of the previous one.
As far as speed is concerned, both drones top out at around 42.5 mph in S Mode. But is a fact that Air 2S is somewhat quicker in flying than the Mavic Air 2 in N Mode (33.55 mph versus 26.84 mph). The day when the invention of the Mavic Air 2 came into the world; it appeared to be a truly incredible machine all with its density. Amazingly there is still no doubt that Mavic Air 2 is an extraordinary entry into the world of technology but the Air 2S is astonishingly remarkable comparatively.
However, as we referenced above, the Air 2S accompanies a huge load of new components and redesigned frameworks. In the event that we concur that the camera update alone merits the distinction in value, that implies that loads of new components are adequately free. But a thing to remember is that after reading all the descriptions doest lead to the perception that the Mavic Air 2 isn't adequate or doesn't offer an extraordinary advantage. It does. It's simply hard to battle that the Air 2S doesn't offer more.
FAQS
Q1: Is it good to upgrade from Mavic Air 2 to Air 2S?
A: If you are not owning any drone yet, it is better to buy an upgraded version i.e. DJI Mavic Air 2S.It's definitely worth the additional expense over the Mavic Air 2 for what it offers, yet the Mavic Air 2 isn't awful, in any way shape or form and performance.
Q2:What's the distinction between DJI Mavic Air and Air 2?
A: Notwithstanding, Mavic Air 2 has a higher bit rate that generates better-looking recordings. While both Mavic Air drones have FHD modes, Mavic Air 2 proposes up to 240 fps contrasted with Mavic Air's 120 fps. This all means smoother artistic film.
Q3: Is the feature of Zoom available in Mavic Air 2S or not?
A: You can't find the feature of Zoom lenses in Mavic Air 2S, but it can zoom digitally and benefits from a higher resolution, 1″-type sensor. You can't do the dolly zoom in it, instead, you can have the dials which permit you to zoom by scrolling upward and downward.