The use of technology is on the rise, and so is the launch of new products such as smartphones, laptops, tablets, to name a few. The Inspirion line of laptops from Dell has been relatively famous among users due to its features and designs.
If you are looking for a budget-friendly laptop and yet perform reasonably in the specifications department, you should hand it over to the Dell Inspiron series. The company has made super budget-friendly machines with compromises here and there.
However, it is natural that you will compromise when buying a tech item because nothing can be entirely according to liking. But the concessions are not to grave. Then there is a chance that can easily get ignored. However, the tradeoffs should not ruin your experience.
Introduction
The Dell Inspiron is a Core i5 powered laptop. The laptop comes with windows 10.0 with a display of 1920×1080 pixels of resolution. It comes with an 8 GB of enormous RAM size and 256GB of Hard Disk Drive. Overall it is a budget-friendly option. Let us look at the features and specifications to see what it brings for its users. Is it a value for money or hype overrated?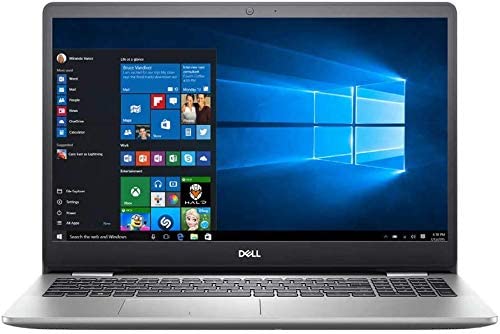 Features
Design: When having a first look at the laptop, it is more than what its price should have. In the market, you will find laptops that are as low end as indicated by their price. But in the case of the Dell Inspiron 15 5000 series, the situation gets reversed. The blue diamondback lid is brilliant looking, giving away a price tag that does not belong to it.
However, on the downside, the screen is not really of good quality with a chintzy looking resolution like all other less priced machines. It comes in a 1366×768 TN low-quality panel 15.6 inches in size.
Build quality: The build quality matches with the legacy of dell laptops. So it can comfortably survive travels while being kept in backpacks. The screen feels strong. All the components inside are well-protected. Dell Inspiron 15 5000 series is a budget-friendly laptop, so you don't see many surfaces covered with metal. However, you do see metal covering the underside of the base.
The other areas, such as the keyboard, wrist rest, and bezel of the 1080p screen all made with matte black plastic, which does not give away an overwhelming look. This laptop weighs 4.9 pounds with dimensions of 15 x 10.2 x 0.9 inches, has a sleek and slim body.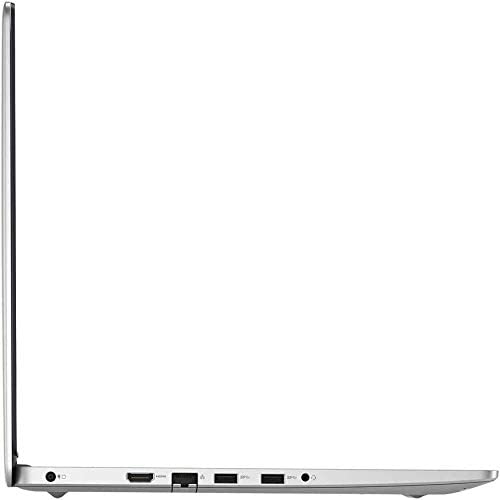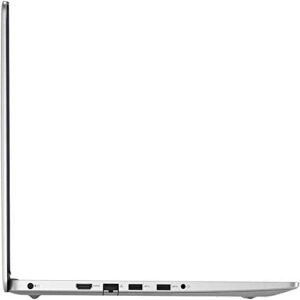 Ports: The laptop comes with various port options, including HDMI output, a jack for a headphone, and an Ethernet jack. For USB, these series provide a trio of 3.0 ports. There is also a place for inserting an SD card reader, and if you still use discs, there is an option to insert disc drives. You can lift the base panel by just removing two screws. Ther you get a pretty reasonable base panel.
Keyboard: The keyboard does not give an impressive feel. The keys have a millimeter or two of an unnecessary space that gives it a cramped up look. While working on the keyboard, you might miss the button because of our finger's ability to reach the keys the same way they will on any other keyboard. So you may occasionally hit the wrong keys until you get used to it.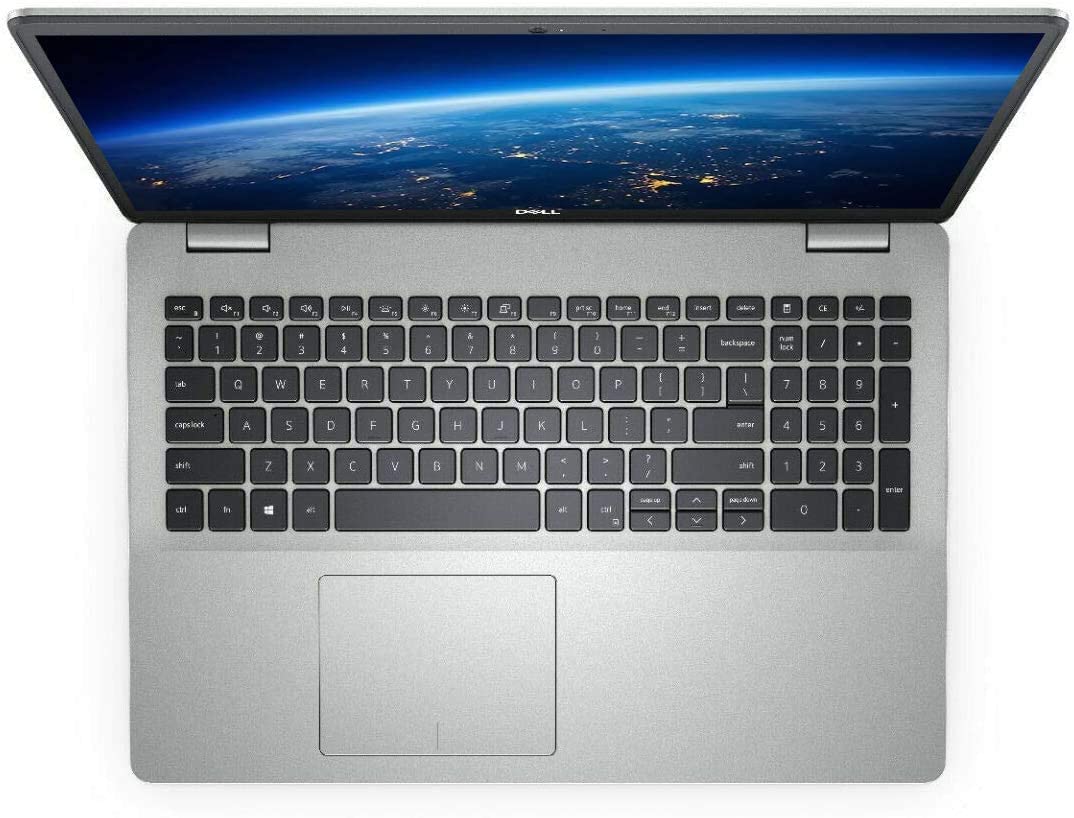 Consol and Touch-pad: The touchpad comes in the size of 4.1 x 3.1-inch, providing you ample space to move your fingers around comfortably. To press the consol, you require approximately 73 grams of power, and it detects 1.4 millimeters of movement. The trackpad is not sensitive and accurate. As a result, you are looking at missing swipes. This lack of sensitivity is one of the downsides of this laptop.
Sound: The Inspiron comes with energetic speakers and works best with factory settings. It stands close to MSI gaming laptops in terms of performance, speed, sound quality, and graphics.
Battery life: One of the features that do not impress its users is the short battery life. With this laptop, you are looking at working close to a power supply. The average duration for one charge is approximately 6 1/2 hours, which might be a reasonable time to do many.
Heat: While working on the Dell Inspiron, you are not going to feel your system heating up. The laptop remains pretty cool under tension as well.
Bottom line
The product review shows that it is an average product where you will be required to make some compromises. Overall if looking at the price, the specifications justify the cost only to be hampered by limited battery timing and a lackluster screen.
Lenovo flex 4 in 1 convertible laptop is making a big buzz these days. To be honest with you, they are the luxuries to have in modern times where you wish to save a lot of space in your bags or office. Just fold the laptop to carry it around in your handbag or office bag.