The Alienware X51 R2 gaming desktop offers excellent performance and a stylish, living-room-friendly package for a very affordable price. X51-R2 is actually an upgrade to the previously revolutionary Alienware X51 gaming desktop. It features the same spacious small-form-factor (SFF) chassis and the same cool lighting effects. Let's do Alienware x51 r2 review.

It features an upgraded Nvidia graphics card as well as an upgraded Haswell processor. Video gaming desktops are starting to look more and more like gaming consoles. In contrast to many massive gaming PCs we see nowadays, the Alienware X51 R2 gaming system is small, compact, and even looks appealing. It can be placed vertically or horizontally, making it easy to place near your home cinema equipment.
Alienware X51 R2 Gaming System Review:
Now let's review the Alienware X51 R2 gaming system in detail:
Design and Build of Alienware X51 R2 Gaming System: The contrast between its matte finish and dark chrome accents instantly wins hearts! This device is undoubtedly eye-catching from every angle, and the brand has used internal refinements to make this model not only distinct from the competition but also different from the current pack available in the market.
On the left and right side panels, the desktop supports two sharp LED triangles that can light up in various colors, with some mysterious alien scripture adorning the right side. The desktop's glossy front panel provides access to a disc drive and controls essential ports as well as attractively angular panels on the top and bottom.
In addition to the company's signature alien head logo on the front of the machine, which can also change colors, the systems' head can be tilted 90 degrees to stay in alignment with the horizontal configuration. The design and build of the Alienware X51 R2 gaming system look strong and sturdy; it is durable enough to endure wear and tear from day-to-day use for years.
Ports of Alienware X51 R2 Gaming System: With two SuperSpeed USB 3.0 ports, a dual-layer DVD drive plus headphone and microphone jacks, the Alienware X51 R2's front panel offers everything you need to plug and play. To find everything else, simply look to the machine's rear, where you'll find an additional four SuperSpeed USB 3.0 ports, two high-speed USB 3.0 ports, an Ethernet port, and an HDMI connection.
To meet your audio needs, there are both optical and coaxial S/PDIF ports as well as some side and rear surround sound ports, a subwoofer port, and connections for a microphone and line-in and line-out. You can also access the ports of whatever graphics card is in the machine.
While the Alienware X51 R2 gaming system is ideal for those who want to play PC games hassle-free, you still have the option to swap out the machine's GPU, processor, and RAM in order to keep it fresh over time.
There are no open slots for adding expansion cards, nor are there any vacant drive bays. However, there is room to replace the single-slot graphics card with a double-slot GPU, but the 180-watt power brick may limit your choices.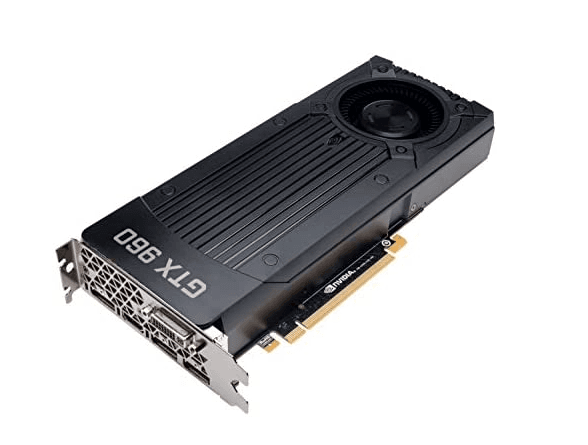 Gaming and Graphics: It is loaded with an Nvidia GeForce GTX 960 GPU. The Alienware X51 R2 allows you to smoothly slice your way through Middle-earth: Shadow of Mordor and various other games. The games will run at a silky 60 frames per second at 1080p with graphics on auto, making my acrobatic ledge-hops and frequent orc executions look extra swift.
Even with a 2560 x 1440 resolution and a high graphics level, the game still remains playable, bouncing between 35 to 45 frames per second based on the intensity of the action. The Alienware X51 R2 gaming system may give out when you push the game to 4K at Ultra settings.
As far as a synthetic benchmark is concerned, the Alienware X51 R2 gaming system scores 6,049 on the 3DMark Fire Strike test.
Performance of Alienware X51 R2 Gaming System: This Alienware X51 R2 gaming desktop is powered by Intel Core i5-4460 3.20 GHz processor. It has enough multitasking power to switch off from gaming when you need a break. You can use this gaming system to stream video from Twitch and Netflix while browsing on various chrome tabs and installing games.
With an incredibly fast built-in processor, the gaming system is a reliable resource for gamers looking for a seamless and stunning performance. You run various high-end games on it and the system won't let you down at any point of time. That does sound good for gaming aficionados, as here's no lag or hiccups for memory-hungry games and applications.
The 4GB Nvidia GTX 745 GPU gave the X51-R2 impressive gaming performance. It scored 40 frames per second on the Heaven benchmark test and 50 fps on Valley at medium-quality settings. Overall, the Alienware X51 R2 gaming system delivers exceptional performance in terms of enriching gaming and multimedia experiences.
Storage and RAM: The Alienware X51 R2 gaming system contains a significant amount of storage space to allow gamers to save text files, applications, gaming videos, and many more.
Although many gaming desktops in the same price range offer more or less storage space than 1TB, it is sufficient to store a larger number of text and video files as well as images. According to our tech experts, the game desktop houses 8GB of RAM. It is the biggest disadvantage of this otherwise near-perfect gaming desktop.
Mouse and Keyboard: Unlike most gaming desktops, the Alienware X51 R2 is shipped with its own mouse and keyboard. Both are fairly standard, with a full Numpad and a row of dedicated function buttons for pausing and playing songs, for changing volume, and for opening your email.
Keyboards feel comfortable if you type a few paragraphs on them, but somewhat mushy over time. The included mouse boasts a shiny plastic finish that feels a bit cheap, but the edges are nice and contoured for your thumb and pinky. The best option is to stick with a dedicated gaming keyboard and gaming mouse if they're available, but we appreciate that Alienware includes everything you need to get started.
Software and Personalization Features:
With the 1TB, 7,200rpm hard drive, you get Windows 8.1, Steam, Cyberlink's Media Suite Essentials, and a trial version of Microsoft Office 365. There is also the Alienware Command Center software, which includes the AlienFX application for controlling the side panel colors and event themes, the AlienFusion system to manipulate the power supply, and AlienAdrenaline for gaming and it also allows you to create desktop shortcuts that will launch custom game profiles for specific games, as well as monitor CPU and GPU performance.
On the software front, the Alienware X51 R2 is a bit simple, with a few programs letting you customize how the machine looks and performs. You can adjust most of the looks and performance of the PC through Alienware's Command Center, which includes three distinct dashboards.
AlienFusion feature assists you to adjust the Alienware X51 R2 gaming system performance according to your needs. With the availability of various profiles, you can find the right balance between CPU speed and power consumption. You can also command how long the PC takes to automatically go to sleep, map the power button to various functions, or even get down to the nitty-gritty with advanced settings, such as when the hard disk should be turned off.
With AlienAdrenaline, you can program a chain reaction that will take place every time you launch a game. For example, you can make a specific profile for Batman: Arkham Knight that launches your preferred chat client, streaming application, and any Web page of your choosing every time you fire up the game.
In addition, the Alienware Audio app lets you provide the perfect audio mix for your games. It recognizes any speaker or headphones you connect to the Alienware X51 R2 and lets you tweak levels like bass, treble, and dialogue to your liking and save those presets.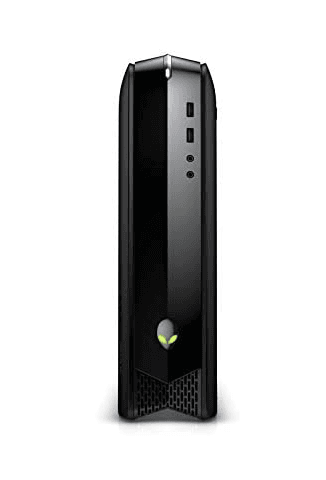 How to access Alienware X51 R2 gaming system Interior?
To access the Alienware X51-R2's interior you have to remove one screw and push the side panel backward, but be careful not to rip out the lighting cable while doing so.
Conclusion:
For those wanting a convenient way to play PC games in their living room or at their desk, the Alienware X51 R2 gaming system is the right choice for all such tasks. An attractive, compact, and stylish design makes it an excellent complement to any entertainment center, and with support for up to a 4th-gen Core i7 processor and GeForce GTX 960 graphics, it offers plenty of power for playing mainstream games.