Acer has always been a popular company for producing high-quality technological gadgets that will not only improve your life but also give you high-end experience. The consistent features and improved devices make it a special brand. If we compare Chrome OS and Acer Chromebook, we can find much difference in the hardware of these two. Let it be internal or external, both have a few differences. The hardware of Acer Chromebook 514 has hardware that makes it better than the previous models due to the upgraded features. 
Acer Chromebook 514 Review
The Acer Chromebook 514 screen comes with a pretty decent resolution of 1920×1080 IPS with warm colors. You will not be able to completely distinguish between a very dark blue and black, like one of the Chrome themes called Slate will seem to be black rather than a blue even if you turn the brightness to maximum. It has a backlit keyboard just like the Redragon Customization keyboard.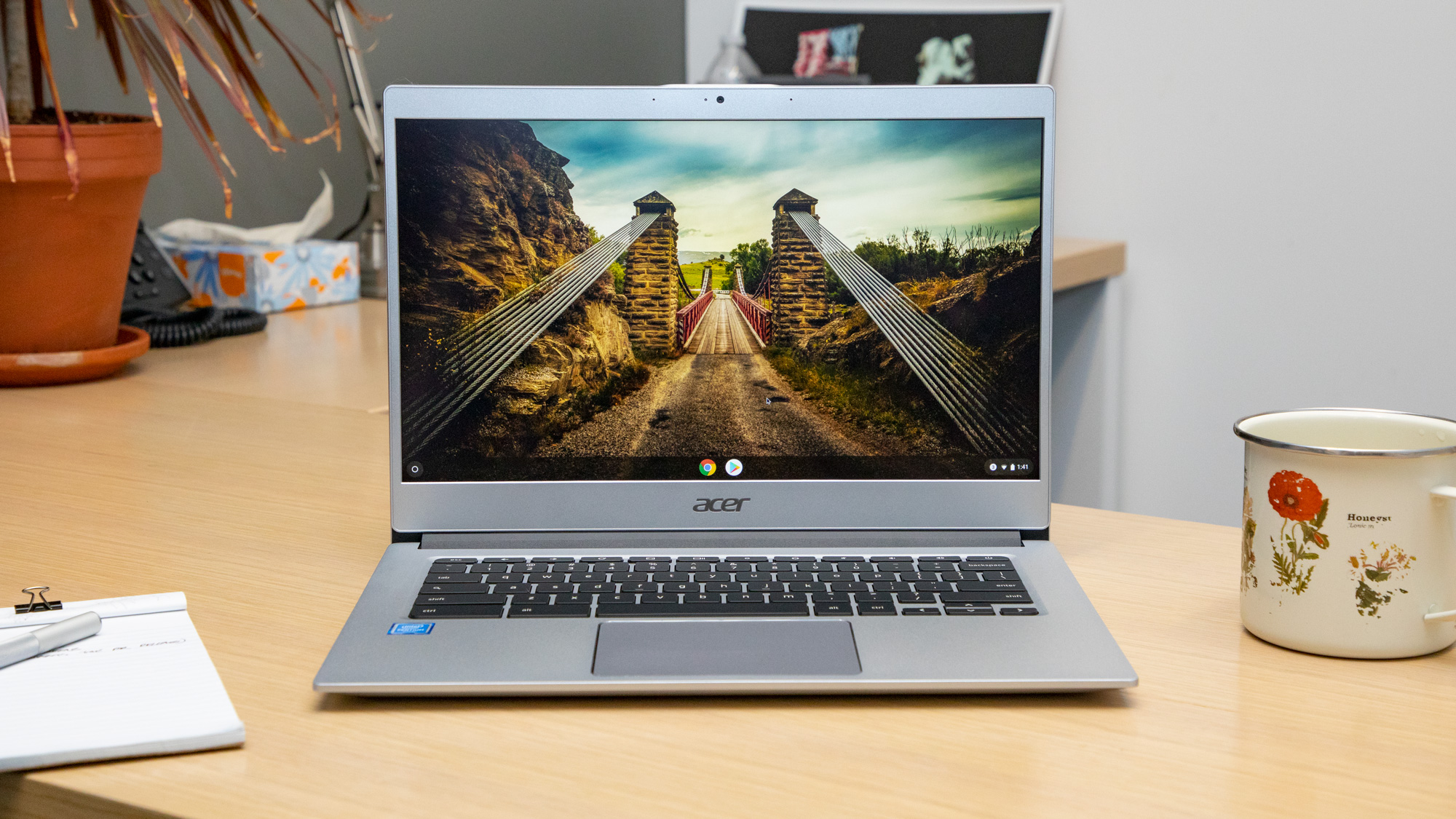 Construction and Design of Acer Chromebook 514
It has an elegant body completely made of aluminum that gives it a sleek look. The weight is around 3lb so we can say it is a lightweight and portable device with easy usage. The aluminum build gives it strength and still keeps it something you will grab and go anytime you want. The design is special to stay in a laptop shell mode, you can see it as a good or a bad thing depending on your preferences. It is one of the best Chromebooks for beginners. 
You get an optional display on the touchscreen to conveniently use it. Some might don't like it but it can be a great option to get an option of operating it just with a touch. This also comes with a downside that the touch system is not the most accurate one. We don't get smooth transitions and that is the reason why some apps that need good touch will not work perfectly. Chrome Canvas will not be very usable on this device to draw. 
Keyboard and Touchpad Features
The backlit keyboard is a soft keyboard that you can use easily as it feels so gentle on hands. If you have more work related to typing, we would totally suggest this one for being a very soft one. It totally depends on how you prefer your keyboard to be but the cushion feels when you press a key will not be something anyone would dislike. There are people who love to have the keypad deliver a full haptic press like a mechanical one. If you are one of them, this soft and gentle option might not be for you. 
The size of the touchpad is fairly decent but it won't give a smooth touch. The glide of fingers on the screen is not the most perfect one. Also, three-finger clicks are not recognized in this way. If you are habitual to that, you might face a problem.
Acer Chromebook 514 Performance 
The processor Intel Pentium N4200 provides a fair power to the device but not much. This might be a little disappointing but the other features can cover it up. The 8GB RAM loads the pages at a fair speed and allows you to use different websites at the same time. The signature battery life keeps it a good option at this price range. You can easily leave your charger at home if you have 50% of the charging. This makes it really easy to use and an important feature. You recommend this device to you if you are a big fan of long-life battery devices. You will have to change it once and use it for a day or two depending on your preferences.