If you are getting newly introduced to the world of gaming, then you must have to face the debate on the best switches. For an ordinary person, it sounds like nothing, as what difference does a keyboard switch make? However, there's a lot to the story and you don't know about it. For example, blue switches offer a satisfying clicky nature. On the other hand, few switches deliver high accuracy and click-through rate.
Therefore, before you purchase a gaming keyboard we have done some research for you. We hand-picked the best switches for gaming and let's introduce you to them without further ado.
Redgear Shadow Blade Mechanical Keyboard:
The redgear mechanical keyboard is built with blue switches. The presence of these switches offers impressive tactile feedback. Also, it improves the gaming speed greatly and can be used to boost typing speed.
Moreover, the mechanical keyboard has a 22-spectrum LED mode and with the window-key lock functionality, you can play for long hours without any interruption. In addition, all the keys produce a clicky sound when made contact.
Also Read: Outsmart Your Peers on Best Stylus Pen for Android.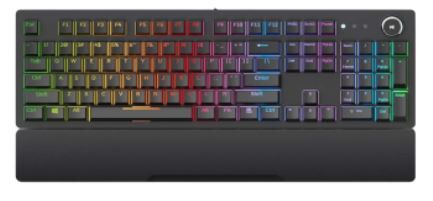 Top Specifications:
LED mode
Floating keycaps
Window-key lock
Corsair K63 Wireless Keyboard:
Cherry MX red switches are utilized in the Corsair keyboard which is well known for its high-quality performance. Also, the keyboard is free from the fuss of wires and gets connected instantly. On top of that, the keyboard offers mechanical switches with gold contacts that allow fast and precise key presses.
The lightning effect of the Corsair keyboard offers more clarity than the traditional keyboards. Moreover, the Corsair K63 wireless keyboard comes with a price tag of $109.99.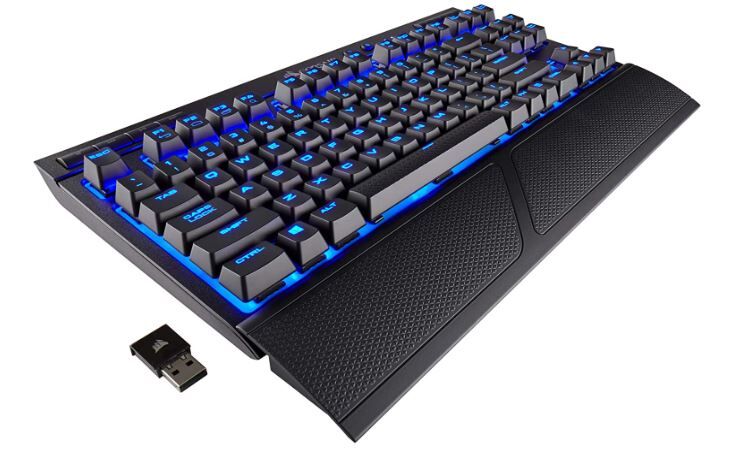 Top Specifications:
Bluetooth connectivity
15 hours of battery time
Built-in lightning functionality
Logitech G Pro Keyboard:
Logitech devices are well known in the gaming industry. The G pro keyboard is made with Gateron brown switches that are best to experience ultimate gaming. The keyboard features a new design and is built for professional uses. Whereas, the keyboard offers the accurate and precise speed that is required. Overall, the Logitech keyboard looks quite simple but it's totally worth the investment.
Moreover, consider checking out the 4 best True Wireless Earbuds under $200 with Outclass features.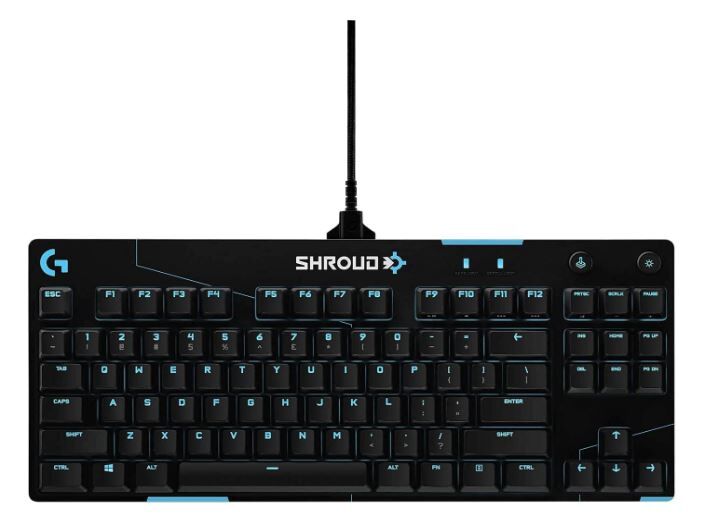 Top Specifications:
Ultra-portable
Detachable Micro USB
Steelseries Apex 7:
The SteelSeries keyboard is flashy and is illuminated with dynamic per-key lighting. Meanwhile, the red switches give linear and smooth working space. For comfortable support, there's a wrist rest that allows experiencing long-time gaming. As an added bonus, the wrist rest is removable due to its magnetic attachment.
Moreover, the media display keys are easily understandable and make the work quite effortless. Besides that, the Steelseries Apex 7 keyboard doesn't cost that much and is only available for $129.99.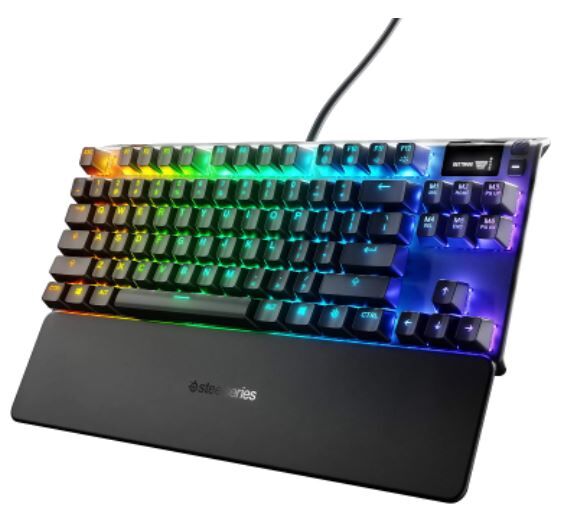 Top Specifications:
Smooth red switches
Detachable magnetic wrist rest
Corsair K95 RGB Platinum Gaming Keyboard:
For competitive gaming, the Corsair K95 keyboard is perfect as its uses razer yellow switches in its manufacturing. Also, the Corsair K95 keyboard requires less actuation and less force as compared to the other devices. These switches are more robust in their work and make no noise.
A detachable leather palm rest is built into the design which is crucial if you love playing games for long hours. Furthermore, there are numerous additional options such as RGB present in the Corsair keyboard. However, the only disadvantage is this model is quite pricey and costs $193.00.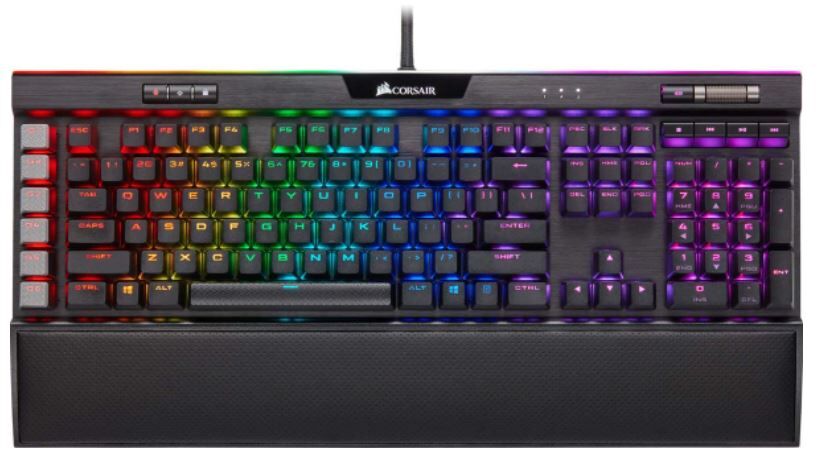 Key Specifications:
Up to 100 million keystrokes
Ultra-fast performance
Also, check out the Asus Ultra-thin S15 laptop reviews.
FAQs
Which mechanical switches are the quietest?
The quietest mechanical switches are the razor yellow switches. They are also known as the cherry MX speed silver. Moreover, these switches require less speed as compared to other gaming models.
How much does a good switching keyboard cost?
There can be differences in the prices depending upon the brand you are investing in. However, on average a good switching keyboard can cost you around $100-$200.
Final Thoughts:
There's no doubt finding a good keyboard in the marketplace is quite hectic. Also, the situation becomes quite challenging if you have zero knowledge about the switches. That's why for your assistance, we came up with the best switches that are available in the marketplace. All the options we suggested are the finest and the top picks of professionals.
Moreover, if you are looking for wireless headphones then do read the Beyerdynamic Blue BYRD review.